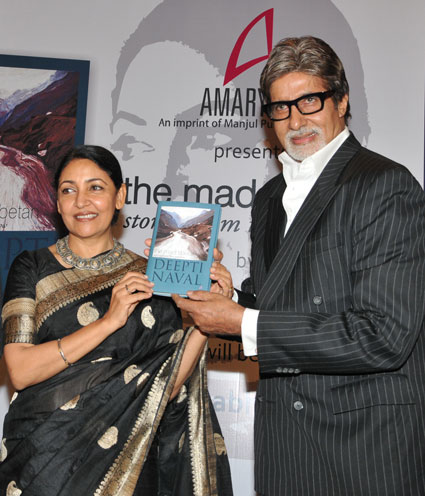 My book of short stories - 'THE MAD TIBETAN - Stories From Then and Now' - published by Amaryllis Publication of Delhi, launched by Mr. Bachchan on Oct. 30th at the Taj Lands End.
Through the prism of life emerges 'THE MAD TIBETAN: Stories From Then & Now'. Each story carries the visual and emotional impact, and vivacity of a film. While Thulli draws you deep into the sordid and bleak life of a prostitute in Kamathipura in Mumbai, The Piano Tuner gently tugs at your heart with music from the piano that Feroze Batliboi once played. Ruth Mayberry inspires with her never-say-die spirit, yet grapples with loneliness. D, The Morning After, Bombay Central, The Mad Tibetan, Premonition, Sisters, Birds, are all life itself – each speaks in a voice that is resonant and alive with the feelings of hope, love, and joy of another day.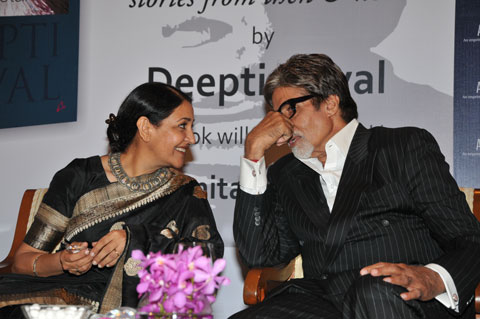 Deepti Naval is one of India's finest actors. With The Mad Tibetan: Stories From Then & Now, her debut anthology of short stories, Deepti waltzes into the world of writing. She is an acclaimed poet, photographer, painter, and director, her sensitivity clearly defining every aspect of her life. She received her Bachelor's degree in Fine Arts from Hunter College, New York. She debuted in films in 1979 with the film Ek Baar Phir, and has acted in over sixty films. Deepti is an acclaimed poet and photographer, and enjoys trekking in the remote mountains of Himachal and Ladakh. The Mad Tibetan: Stories From Then and Now is her debut work.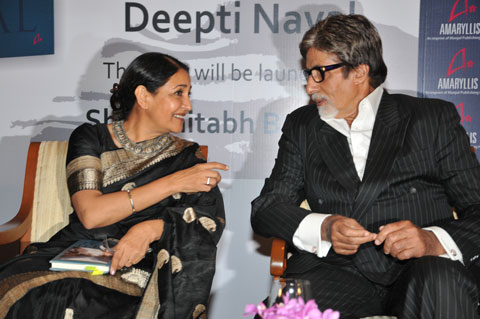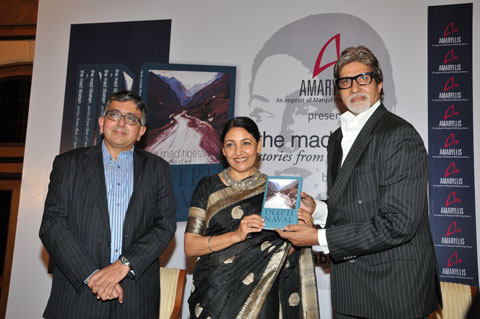 BOOK REVIEWS (under construction..)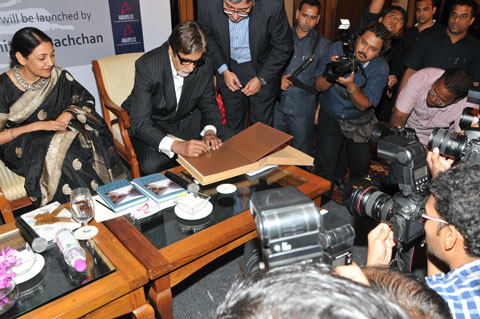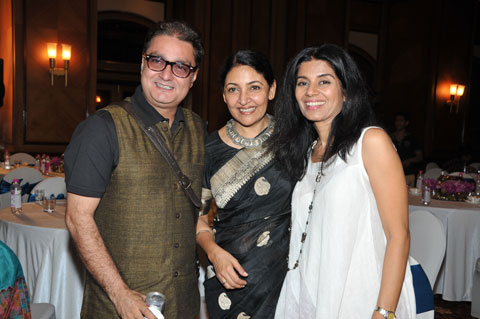 An excerpt from 'The Mad Tibetan' -
Something about the Tibetan fascinates me. The lean, agile figure now starts to do things, strange and startling.

I switch to telephoto and move in further, focusing on him, clicking; capturing his each movement, each expression. He winces, gleams at my intrusion, then ducks down into the tent. I skirt around him trying to peek inside, but see nothing. Suddenly he springs up, grinning! I shriek! Sheepishly, I step back, embarrassed at not being savvy enough to keep up with his delightful shenanigans. A little game starts to play between the Tibetan and me. He is performing, peacock-like, strutting about, showing off all his colours; the flashing of his dark narrow eyes . . . his bewitching smile! Each monkeyshine of his, I'm supposed to be alert to and capture with my lens; freeze the moment with quick flashes! Smile! Click! Duck! Click! Frown! Click! Eye-shine! Click! Hide! Click! Oops! Both giggling!

This man is a performer! An actor! Perfect subject for a photographer!
His face is a burnt bark-brown, squalid, wrinkled, the skin of old yaks. His eyes have the look of one who has lived many lives. Is he young, is he old, I cannot tell . . .

Suddenly it begins to snow. Damn! Hurriedly I tuck the camera under my muffler. Little gossamers of white slowly start to fill the landscape, turning it to a bluish grey.

The Tibetan is looking up at the sky, the smile from his eyes gone; the expression on his face now decidedly undecipherable. Suddenly he runs inside the tent, darts down to the bare ground, and fiercely begins rummaging through his things. I follow; try to peep in. Hair all over his face, he is on all fours, scrambling the floor for something. The low, grunting sound immediately puts me at unease. What could he so frantically be grabbling for?

Between the grunting and grinding of his teeth, when I catch his face he appears like a wild animal, hunting . . . or hunted . . . something like that.

Suddenly he springs to his feet, breathless, holding in his hand, a matchbox! His eyes are wild. He grins! A matchbox? I'm perplexed. I sort of, grin back. Inside me, I am slowly beginning to freeze . . . from the chill. My hands start to shiver. I need to rub my palms together, get the flow back.

A strong wind starts up; the soft snow quickly turns to sleet.

He is oblivious of my presence now: all crouched up in front of the mud stove, striking matchsticks, trying to light a fire in the falling snow. I'm befuddled. The matchsticks won't light. He strikes again, and again, and again, ferocious as a tiger, growling fiercely, the white snowflakes falling around him, filling the roofless tent, turning it white on the inside. I step back and watch him from a distance now. The more it snows, the more desperate the he gets, trying to light a fire. The image turns surreal.

He strikes a matchstick, his face lights up for just a flash of a second, he grins, then a hard, biting wind blows it away. He does it once, does it twice, then a third time . . . each time he strikes the matchstick, the wind whisks the flame away! The Tibetan smiles a metal smile, his face flushed, his eyes red, fierce, a bit crazy!

I can see the blizzard rising in his head . . .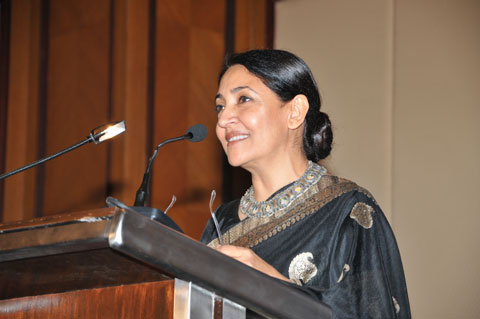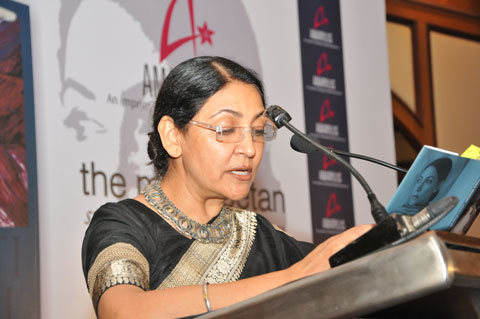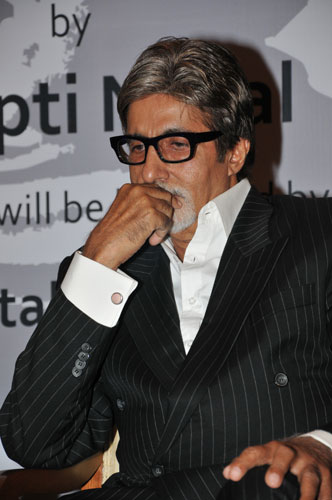 An excerpt from 'Ruth Mayberry' -

Ruth spoke slowly in her usual gentle manner and with grace, the one thing she never let go. The man chatting with her at the opening night of the new art show at MOMA suddenly looked at the lady in the black hat, with refreshed enthusiasm.

'Really? Which films have you written?'

'I have written' . . . Ruth's face clouded. She started to look for, words. 'I have written . . . not films . . . I mean, I have written many screenplays, but nothing has been made into a . . . film . . . as yet.' She could hear her voice wane towards the end.
The man turned around to look at the painting again.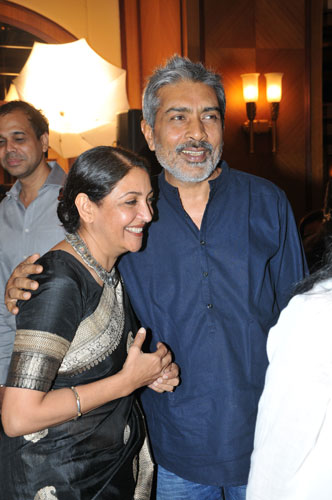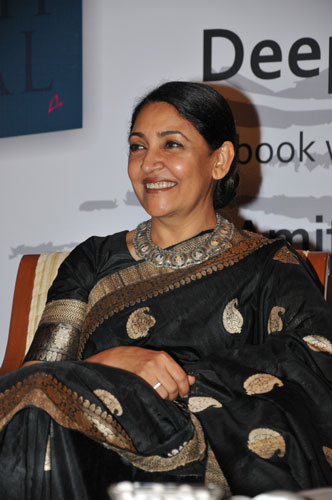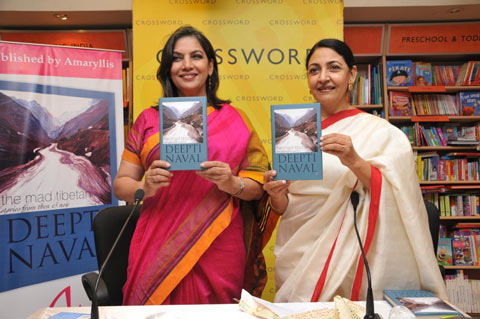 With Shabana Azmi at Crossword, Juhu PVR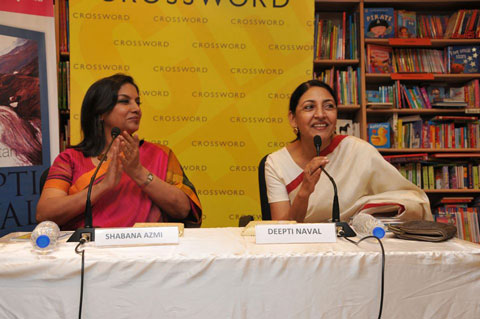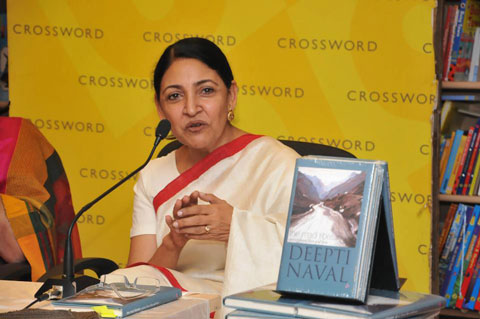 DO PAISE KI DHOOP,
CHAAR AANE KI BAARISH


My first film as writer, producer, director (set in the Bombay monsoon)

SYNOPSIS


'Love is not about being with someone who can make you feel complete, but someone with whom you can share your incompleteness . . .'
    Debu, a struggling songwriter, has been dumped by his lover and left out on the streets. Juhi, an aging streetwalker, finds it difficult to pick up customers. Kaku, her twelve years old son, saddled to a wheelchair, is yearning for love and care.

One rainy night Debu and Juhi run into each other. Debu, desperate for a roof over his head, convinces Juhi to take him on as a babysitter for her disabled child.

However, Juhi begins to feel left out as the bond between her son and the outsider cements . . . a bond she could never build, with her own child.

The film journeys through tender and dramatic moments as the three characters strive to reach out and connect.

Debu wants Juhi to give up being a prostitute and tries transforming her into an elegant, dignified woman. Juhi begins to look at Debu with new eyes . . .

Can he possibly be a man in her life? Can the three of them be a family?

The film explores the complexity of relationships in today's society, where, above all, the human bond survives . . .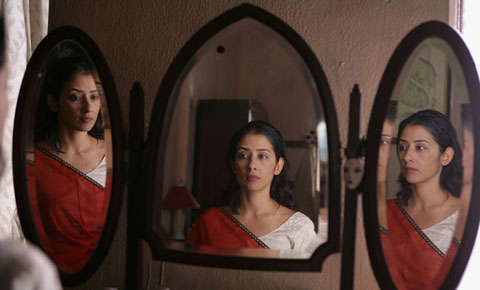 Manisha Koirala as Juhi




Debu, Kaku and Juhi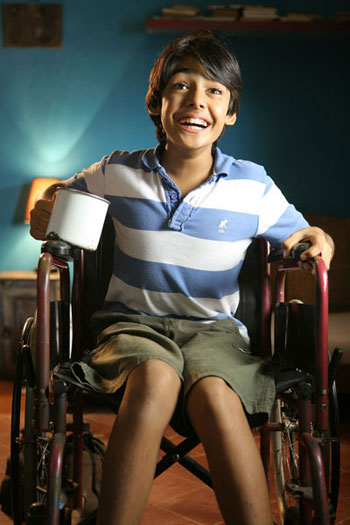 Introducing my nephew Sanaj Naval as Kaku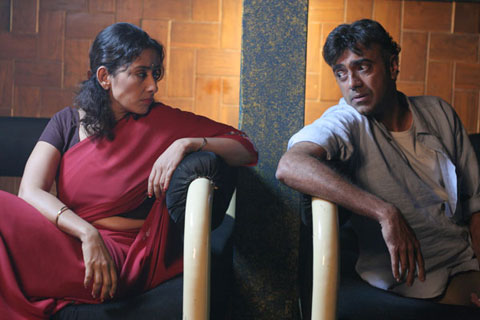 Rajit Kapoor and Manisha Koirala



On the sets - A moment with my actor








MIAAC Film FestivalL, NY

BEST SCREENPLAY- Deepti Naval


Ours was the opening film at the Chicago South Asian Film Festival on Oct 1 2010. Seen here with Rajit Kapoor, the main lead.



Lighting the Deeya with actor Rajeshwari and director Aparna Sen
My forthcoming film, the first of its kind, is based on a story and screenplay by Mr. Rituparno Ghosh and is directed by debutant Mr. Sanjoy Nag.
Bhindi Bazaar- a film in the making. My first negative role ever.

With Farooque Shaikh in Hema Malini's 'Tell Me O Khuda'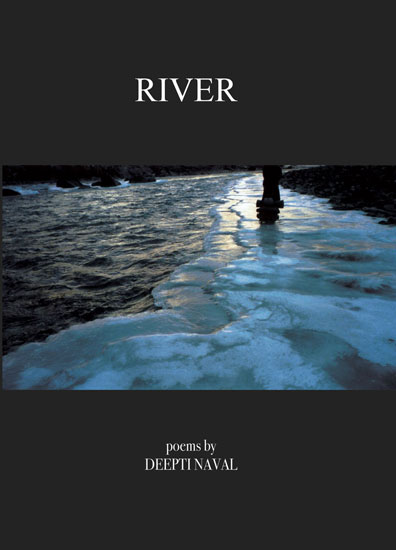 My third book of poems, published by Amaryllis, Delhi
Night falls

on the frozen riverbed.


Next to me,

in my black cave,


my ice-mate,

wheezing . . .



` ` ` ` ` ` ` ` ` `






The river

crackles

under my feet


breaking it's silence,


raking

histories . . .



` ` ` ` ` ` ` ` ` `
Monks of Burma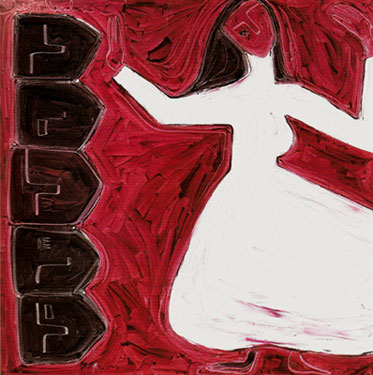 Draupadi
Portrait of a friend, Srinivas
Portrait of a friend, Zakia Shakir
Masked
Without Mask
Self Portrait, charcoal on canvas
Sketch, oil on canvas
Just with (burnt) Sunflowers